Pianophoria! Faculty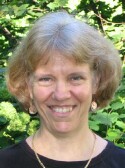 Marcia Eckert (Director),
a native of Terre Haute, Indiana, is active as piano soloist and collaborative artist and has appeared in the Mostly Mozart Festival, as well as at Merkin, Alice Tully, and Weill concert halls, and London's Leighton House. She has travelled throughout the United States presenting lecture-recitals on piano music by women composers and on the music of Charles Ives. The Ehrlich/Eckert Duo, a violin and piano duo, recorded music of Germaine Tailleferre which was released on the Cambria label in March, 1995. Ms. Eckert recorded
Songs by Women
with soprano Susan Gonzalez for Leonarda Records, and 20th Century Music for Recorder and Piano with Anita Randolfi. She has performed with Blue Door, Albany Chamber Players, Polyhymnia, Sarasa, Dulcinea Piano Trio and the Eckert/Gilwood Piano Duo. She has given numerous premieres, including works by Eleanor Cory, Ursula Mamlok, Roger Zahab, Kevin McCarter and Jacob Goodman. Ms. Eckert has served on the keyboard, chamber music and theory faculty of Hunter College, where she was a 1998 recipient of the President's Award for Excellence in Teaching. She has been teaching piano and chamber music in the Mannes College of Music Preparatory Division since 1983 and is the director of
Pianophoria!
, and
Teen Pianophoria!
, summer piano intensives. Ms. Eckert holds degrees in Piano Performance from Indiana University School of Music and State University of New York at Stony Brook. Teachers have included Jorge Bolet, Gilbert Kalish, Claude Frank, William Masselos, Seymour Bernstein, Luis Batlle, and Lucy Greene. She has participated as a fellow at the Berkshire Music Center at Tanglewood and Yale School of Music Summer Chamber Music Festivals and also at the Aspen and Interlochen Music Festivals.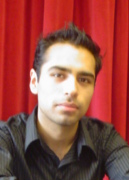 A native of Bolivia,
Walter F. Aparicio
lives in New York City, where he is an active performer, teacher, and collaborator. Walter made his New York Recital Debut at Weill Hall as part of Artists International Special Presentation Winners Series (2007). He has received First Prize in the Bradshaw and Buono International Piano Competition, Duo Division (2007), First Place in the Empire State Piano Competition- Collegiate Division (2003) and has been featured on Vermont Public Radio and on Channel 21-Gigavision (Bolivia). In 2009, Walter participated in
Stop, Repair, Prepare: Variations on Ode to Joy for a Prepared Piano
by Allora & Calzadilla at the Gladstone Gallery. He has participated in master classes with distinguished artists Andre Laplante and John O'Conor at the Adamant Music School. Most recently, Walter performed with the Orquesta Sinfonica Municipal de El Alto in La Paz, Bolivia and played a solo recital in Sucre, Bolivia for the Festival Internacional de la Interculturalidad (2011). He presented master classes at the National Conservatory of Bolivia as well as the Universidad Mayor Real y Pontificia San Francisco Xavier (Sucre). Walter has worked with the World Piano Pedagogy Conference, and is the current concert reviewer for the Bottazzi International Musical Society. He has been a frequent juror for NYSSMA and has been a juror for the International Young Artist Piano Competition. He holds degrees from NYU and Manhattan School of Music, where he worked with Dr. Deirdre O'Donohue and Phillip Kawin, respectively. He is currently Adjunct Faculty at NYU Steinhardt, Piano Faculty at Hunterdon Academy of the Arts and maintains a private studio in Manhattan. He also serves as accompanist for The Chapin School and Wadleigh School for Visual and Performing Arts.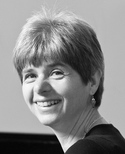 Birgit Matzerath
holds a degree in Piano, and a teaching degree in Music and English from Hochschule fuer Musik, Cologne, and the University of Cologne in Germany. She taught piano and chamber music for more than twenty years at community music schools in the Cologne area, gave solo recitals, and appeared frequently as a collaborative pianist. From 2002 until 2009 she was a faculty member of the Concord Community Music School in Concord, New Hampshire. Since 2009, she has been performing and teaching privately in Maplewood, NJ and NYC. Ms. Matzerath has also taught at the
Sonata
piano camp in Bennington, Vermont. A highlight among her recitals has been the performance of Bach's
Well-Tempered Clavier
, Book I, which she has played in the United States and Germany. In addition to teaching and performing, Ms. Matzerath is also a composer and writer. Her composition,
A Bear for Emily
, a story suite for young piano students, was published in 2008 by Oceanna Music Publishers. Having done extensive research in music education, she has written articles which have appeared in music magazines, including
Ueben und Musiezieren
in Germany, and
Keyboard Companion
and
Klavier
in the United States. Her blog can be found at
Music, Life, and Other Challenges
. Ms. Matzerath's teachers have included Seymour Bernstein and Oxana Yablonskaya. She has participated in the performers' program at Piano Texas at Texas Christian University in Fort Worth, and in master classes conducted by Juergen Uhde and Peter Feuchtwanger in Germany.

Pianist
Elizabeth Wolff
has developed a large following both as a chamber musician and as a soloist. She has collaborated with such noted string quartets as the Shanghai, the Brunswick, the Rosamonde, and the Zapolski, and has participated in music festivals including Music Mountain, Aspen, Music at La Gesse, Mohonk, The Beethoven Festival, and the Festival de Musique en Lorraine. Founder and Director of Music at Lake Willoughby, Ms. Wolff has also been on chamber music faculties of Summertrios and Music Mountain and was Co-Director of Chamber Music Retreats at Vassar. Ms. Wolff is the recipient of numerous awards and sponsorships including the Pro Musicis Foundation's International Award, The Belsky Music Award, a Music at La Gesse Fellowship, and The Jerome Foundation debut recording grant. She has been on faculties and given master classes for numerous colleges, including Hunter College, SUNY at Purchase and New York University. Ms. Wolff was seen on CBS'
60 Minutes
in a segment featuring her student, the prodigious composer Jay Greenberg. Her lecture/recital series entitled
Access To Music
introduces works by contemporary composers in a solo recital format. She has presented for the World Pedagogy Conference and for the Piano Teachers Congress of New York and New Jersey. Ms. Wolff received a Bachelor of Music degree from Northwestern University and a Master of Science degree from The Juilliard School where she was a scholarship student of Rosina Lhevinne. Other teachers include Seymour Bernstein, Jeaneane Dowis, and Benjamin Kaplan.
Guest Faculty past and present
The concerts of pianist
Raj Bhimani
are "virtuosic, heartfelt and eloquent," writes
New York Times
critic Michael Kimmelman.
Time Out NY
noted him for being a "gifted and highly expressive pianist." Mr. Bhimani performs regularly across North America and Europe. His performances have been broadcast on Indian National Radio and Television, Portuguese National Radio, and on WQXR and WHUS Radio in the United States. Recent New York performances include Merkin Concert Hall, the 92nd Street Y, St. Paul's Chapel, and Saint Peter's Church, where he performs frequently. He recently presented his 27th annual recital on the Atelier Concert Series at the American Church in Paris. This past season Mr. Bhimani appeared for the second time at New York's Lincoln Center for the Performing Arts and has been invited back for the 2012-2013 season. In December he toured India, presenting concerts and master classes in different parts of that country. Mr. Bhimani is a champion of new music, and has worked with composers Henri Dutilleux and Thérèse Brenet. Mr. Bhimani has released two CDs on the
Delatour
label. Mr. Bhimani has taught at the 92nd Street Y School of Music, New York University and Concordia College. He maintains a private studio in New York, and has been involved in numerous educational outreach programs, which include master classes, private coaching for both soloists and chamber ensembles, lecture-demonstrations, and lectures on French piano literature. He currently serves on the board of The Leschetizky Association, an organization committed to upholding the great pedagogue's ideals of beautiful tone production and musical integrity.
Zelma Bodzin, pianist, has performed in recital, as soloist with orchestra, chamber musician and collaborative pianist with singers, instrumentalists and choruses, appearing in New York at Weill Hall, Alice Tully Hall with the New York Chamber Orchestra and Carnegie Hall. She is a coach, artistic consultant, producer and teacher. Ms. Bodzin has an international reputation as an adjudicator and jury member, from Bulgaria to Ireland, the French Caribbean and New York City. Colleagues have sought out and critics have recognized her "acute ear and intriguing ideas" (New York Times). A native of New Jersey, Ms. Bodzin began concertizing at the age of five, and went on to study with Eugene List, Dieter Weber, Rosalyn Tureck, Wilhelm Kempff, and Arminda Canteros. She was a member of the Haffner Ensemble in Vienna, Austria. While her reputation as a performer of Bach grew — "those who were there must be deeply grateful", according to The Irish Times review of Ms. Bodzin's performance of the Goldberg Variations — she also included 20th century American repertoire. Leonard Bernstein's Age of Anxiety received critical and public acclaim on tour in Texas. Ms. Bodzin has given master classes in Finland, Bulgaria, Ireland, Malta and Guadeloupe, as well as New York, Texas, Connecticut and Florida, and composers who have worked with her have won commissions in New York and Washington, D.C. She is a member of the faculty of the Aaron Copland School of Music at Queens College/CUNY. She initiated the Ensemble Piano course at the Mannes College's Diploma Program and is on the faculty there. Ms. Bodzin serves on the Board of the Leschetizky Association and is a past president of the New York State Music Teachers Association. She has recorded music of Beethoven and Ravel for feature films, including Spike Lee's Crooklyn.
Milene Corso
was born in Rio Claro, São Paulo, Brazil. She studied piano at The Rio Claro Conservatory, holds a degree in architecture from University of São Paulo (USP), in Music (Voice) from State University of Campinas (UNICAMP) and is a Dalcroze Certified Instructor from the New York Dalcroze School. As musical director and arranger for "Madrigal Cor Da Voz", she led this outstanding vocal choir in promoting a series of special concerts featuring its one-of-a-kind performances in Brazil. In the US, Milene has studied vocal improvisation with "scat-master" Bob Stoloff, and the Dalcroze Eurhythmics method at Longy School of Music, in Cambridge, MA, at the Dalcroze School at Lucy Moses (Kaufman Center) and at Diller-Quaile School of Music, in New York, NY. She is also a member of the Riverside Choral Society in NYC, and has performed at Carnegie Hall and Lincoln Center (Alice Tully Hall and Avery Fisher Hall) and other venues with this group.
A native of New York City, Alexandra Eames holds degrees in piano from the Manhattan School of Music and The Juilliard School. Since her debut recital at Merkin Concert Hall in Lincoln Center, Ms. Eames has enjoyed an active career as a performer and teacher. Recent appearances fave included recitals at Andrews University, the University of Nebraska, Barrie University, the Cape Cod Chamber Music Festival, and the Dame Myra Hess Memorial Concerts in Chicago. She is a founding member of the Delmarva Piano Festival, now celebrating its nineteenth season. Her CD of Chopin Mazurkas on the Klarity label has been broadcast on WQXR in New York, WFMT in Chicago, WSCL in Maryland, and WFCC in Massachusetts. Ms. Eames serves on the piano faculty of the Mannes College of Music Preparatory Division, where she also teaches music history, chamber music, and performance workshops.
A certified teacher of Brain Gym since 1991, Connie Green teaches Brain Gym 101, lectures, presents in-services for schools, cruise ships, hospitals and community organizations as well as one-on-one consultations. A soprano with the famed Metropolitan Opera Chorus, her career has also included many supporting roles with the company. She has toured Japan, Spain and Germany with the Met, performing in productions aired over international television and radio. She is on the faculty of her Alma Mater, Mannes College of Music, where she has taught Brain Gym for Musicians. For over a decade she has been collaborating with the Performing Arts Library producer to create and perform programs for their series. The amazing technology of Brain Gym has been the foundation for Ms. Green's ability to ground her creativity and direct her own energy.
Mimi Y. Hsu is a Certified Dalcroze Eurhythmics Instructor on the Faculties of Hoff-Barthelson, CPSM Queens College, and Greenwich House Music School. A native of Tainan, Taiwan, she received her Bachelor of Arts degree in voice performance with a minor in piano at the Chinese Cultural University in Taipei, followed by studies to Dalcroze certification at The New York Dalcroze School, and the License Program at The Longy School of Music in Cambridge, MA. Mimi taught Dalcroze Eurhythmics at The Central Conservatory of Beijing, China, summer 2004. In summer 2005 she introduced the Mind-Body Studies in Performing Arts Festival at Greenwich House Music School—a multi-disciplinary program combining Dalcroze, Feldenkrais, European Mask/Clown/Movement and Multi-Arts Performance. She is president of Tri-State Chapter, Dalcroze Society of America.
Michael Joviala
is a pianist, clarinetist, composer and teacher in New York City. Training: BA in Jazz Performance, University of the Arts in Philadelphia, PA. Faculty: Lucy Moses School, Bloomingdale School of Music, American Musical and Dramatic Academy, HB Studios, and Pier Studios in New York City. Michael has earned Certification and License from the Julliard School of Music in New York and the Longy School of Music in Boston, in Dalcroze Eurhythmics, a method of studying music through movement and improvisation. Currently president of the New York chapter of the Dalcroze Society of America, Michael teaches ongoing classes in New York City and is a frequent presenter of workshops for musicians, actors and singers. Recent projects include
One Musician/One Magician
, an original, interactive show designed to educate children about music through magic. He currently leads the group, Primitivo, a trio playing the music of romantic and early modern composers in the spirit of the bal-musette music of turn of the century Paris.
Miyoko Lotto holds M.S. and B.S. degrees from The Juilliard School. Entered the Preparatory Division of the Toho School of Music at the age of five. Captured Third Prize in the prestigious Mainichi-NHK Music Competition at age 17. Entered The Juilliard School at age 18 and became assistant to her mentor, Sascha Gorodnitzki at age 21 and taught at the Juilliard for 14 years. Awards: Finalist in the Kosciuszko Chopin Competition, Second Place in the Juilliard Orchestra Concerto Competition, Finalist in the Concert Artist Guild, Finalist in the Young Concert Artist Competition, First Prize winner of the Sterling Staff Competition and Finalist in the F. Busoni International Piano Competition in Italy. Ms. Lotto has performed in more than 40 states across the U.S., including her New York City debut at Alice Tully Hall. She has given numerous master classes throughout Japan and the U.S., Israel, China and Spain, and has served as juror on the panels of several international competitions such as the Hamamatsu International Piano Competition. Faculty: New York University, Manhattan School of Music and the Perlman Music Program. Her students have been prize winners of numerous major international piano competitions such as the Van Cliburn International Piano Competition and the International Chopin Competition. She has worked with Daniel Barenboim as music consultant/editor on the documentary Barenboim on Beethoven which aired on Great Performances March 22, 2007. It also aired on BBC, ARTE France, NHK and numerous other TV networks around the world. The project was released as a 6 DVD set in February of 2007 from EMI. Ms. Lotto has been on the Manhattan School of Music Precollege faculty since 1987.
Dr. Deirdre O'Donohue is a member of the artist piano and chamber music faculty at NYU's Steinhardt School in the Department of Music and Performing Arts Professions, and also the college and preparatory faculties of Manhattan School of Music. She has performed solo and chamber recitals in Austria, the Netherlands, Italy, Canada and the United States. She has also given masterclasses and lecture/demonstrations at the Sibelius Academy in Helsinki, the Shanghai Conservatory, the Poona Music Society in India, the Rotterdam Conservatory, the World Piano Pedagogy Conference and at numerous music institutions throughout the United States, Canada and Ireland. Dr. O'Donohue received the Sparrendam Medal for performance in the Netherlands, and the Roger Phelps Award from New York University for her dissertation entitled The Concept of Unity and Uniqueness in the Multi-Movement Works of Beethoven. Recent engagements include solo recitals in Weill Recital Hall, at NYU and the Adamant Music School in Vermont. Dr. O'Donahue has co-edited (with Prof. Henk Hillenaar), the book Schubert and Friendship which will be published by the London publisher, Kahn & Averill in the Spring of 2012. Deirdre O'Donohue is past President of the NY State Music Teachers' Association, former Chairperson of the MTNA's Eastern Division High School Competition, and former Chairperson of the NYSTMA Empire State Performance Competition. Since the summer of 2001 she has been on the faculty of the Adamant Music School in Adamant, Vermont where she is also the Coordinator for week-long piano masterclasses of Menahem Pressler, John O'Conor and Andre Laplante. Dr. O'Donohue holds degrees from New York University, the Hochschule für Musik und Darstellende Kunst in Vienna, Austria, and Mount Holyoke College in South Hadley, Massachusetts.
Dynamic pianist
Thomas Osuga
embraces emerging and established repertory. Inaugural curator for 2006-2007 Piano Concert Series (CS) at Puffin Cultural Forum (PCF), nominated by Cleveland JACL for Japanese American of the Biennium, numerous talks and residencies, Osuga brings fresh perspectives to music. Events include (June) Duo with composer Reynaldo Budhi at Diller-Quaile (DQ), (May) ensemble of Rainprayers Song by Youngmi Ha (Brkn. cable) and (Mar) Musicians Alliance for Peace of Miyuki Itos Legend of 1000 Cranes, dedicated to him.
AURISTA
co-founder with San San Lee (Juilliard), violin, at Mannes, City College and Youngstown (OH), (Feb) NYU with Ito, (Dec) Benefit: Gold Star Mothers for Peace (PCF) and Lincoln Center (Eye. News 7)/Time-Warner Bldg., (Nov) Should Classical Music Be Dead & Buried? Seeger, Rzewski and Crumb for Innovations Then & Now at CUNY for Left Forum. Premiered Kevin Kims ASCAP award-winning Elegie 2005. Orpheus, Sospeso, St Lukes, Cabrini and Mus. Mundana member collaborations. Auspices under Pianists for New Millennium (Faust-Harrison), Black Box (NYU), Solo Flights CS, Trinity Noonday CS, NYS Arts Council (AC), Ohio AC, Concerts-to-Go, Music for All Seasons, SIYO Society and Center for Women in Music. Venues: Merkin, Tulane, Louisiana SU, Bruno Walter, Staller (Stony Brook), Yale Club, Skirball, Steinway, Barnard, Hunter, Carnegies Rohatyn, Manhattan School (MSM), HERE. CD on Capstone, Legacy and Coronet. Interviews by Mechanic (MNN cable), Owens (Jambar, OH) Takahashi (WKCR). Writings: Ambassador Yellow Pages. MSM on masters scholarship. Teachers: Antonio Barbosa, Arkady Aronov and Miyoko Lotto. NYU Ph.D. piano candidate; Pi Lambda Theta. Piano faculty at DQ, 2004-2006 Piano Co-Chair at Mannes Preparatory, and InterHarmony International Music Festival in Birlehof and Sulzbach-Rosenberg, Germany. He is a founding member of the
Pianophoria!
faculty.
Major A. Scurlock, born in Washington D.C. and raised in New York City, has cultivated a personal sensibility as a pianist and composer that has set his work apart from others. He holds a B.M and M.M. degree from The Juilliard School where his teacher was Jerome Lowenthal. Additional studies have included the Music Academy of the West in Santa Barbara and the International Piano Festival in Israel, and master classes with Leon Fleisher and Abby Simon. Major is currently a member of Juilliard's Music Advancement Program piano faculty where he's been teaching for over ten years and also teaches at the Harlem School of the Arts. Major has also performed as a keyboard player in funk, soul and rock music in NYC clubs. As a composer, Major has had his works performed nationally with great acclaim and has worked with various choreographers including Hope Boykin and Desmond Richardson. He has appeared at The Blue Note, Alice Tully Hall, Merkin Hall, Aaron Davis Hall and Juilliard's Peter Jay Sharpe Theater. As a producer/curator, he has produced a series of concerts with several artists including Living Colour, Vijay Iyer, Imani Uzuri and Barry Harris. Major has collaborated with various vocalists such as Marlon Saunders, Alvin Crawford, Monstah Black and the Sonic Leroy and Martha Wash. Major has a strong belief in giving back to the community, has been active in New York City's arts education scene, and has been awarded a New York Congressional Honor for his services in Arts Education. Major is currently completing his operetta entitled Black Moon to be performed at Dance New Amsterdam in New York where he is currently a composer in residence. He was also a featured composer for the New York City 2012 Composers Now Festival.
Cynthia Shaw
received her Master's of Music Degree in Piano Performance from the Manhattan School of Music where she studied under Dr. Solomon Mikowsky. Other piano teachers include Dora Zaslovsky, Philip Evans and Francisco Aybar. Since leaving school she has turned to musical directing, choral conducting, choral singing, solo singing, composing, piano accompanying and teaching. She has musical directed Off-Broadway, in regional theatres and for the past ten years has been musical director of the
New York Christmas Revels
at Symphony Space, with whom she was also featured on
A Prairie Home Companion
with Garrison Keillor at Town Hall and on NPR Radio. As a choral singer, she sang The New York Philharmonics premiere of John Adams
On The Transmigration Of Souls
, which won three 2005 Grammy Awards. She was an original member of the Douglas Frank Chorale whose recording of
The A Cappella Singer
was awarded Best Classical Album of 2001 by the Contemporary A Cappella Society. She sang regularly in the professional chorus of Church of the Holy Apostles under Dr. David Hurd, who recently premiered her choral composition,
Rich Man
. She is active in the Country Dance and Song Society and works as pianist and choral conductor/song leader at Pinewoods Adult Folk Music Camp. She is presently the Upper School Chorus teacher at Brooklyn Friends School and an Artist-in-Residence for the National Chorale at IS 228 in Brooklyn.